Heinz Performance is the expert of car performance and tuning expertise. With a deep passion for precision engineering and automotive excellence, we specialize in unleashing the true power of your vehicle. Our dedicated team of experts offers tailored solutions, including engine tuning, exhaust upgrades, suspension enhancements, and more. Experience the thrill of unmatched performance and let Heinz Performance take your driving experience to new heights.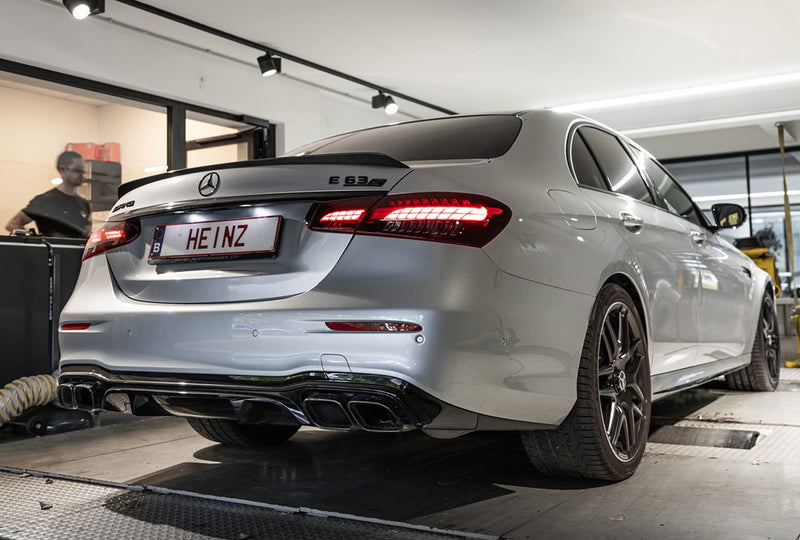 Stage 1
A stage 1 remap of the ECU increases the performance of your car without changing any other parts. This can help you achieve maximum power while still maintaining the reliability of your engine's standard setup.
> Discover result & price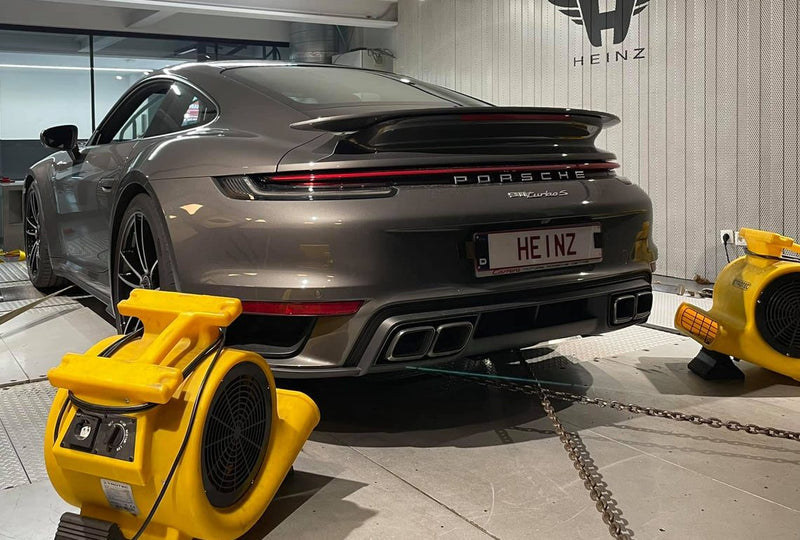 Stage 2
Stage 2 upgrades involve the installation of new intake, downpipe, and/or exhaust components, as well as an intercooler if necessary, and a remap of the ECU to match the new parts and optimize performance.
> Discover result & price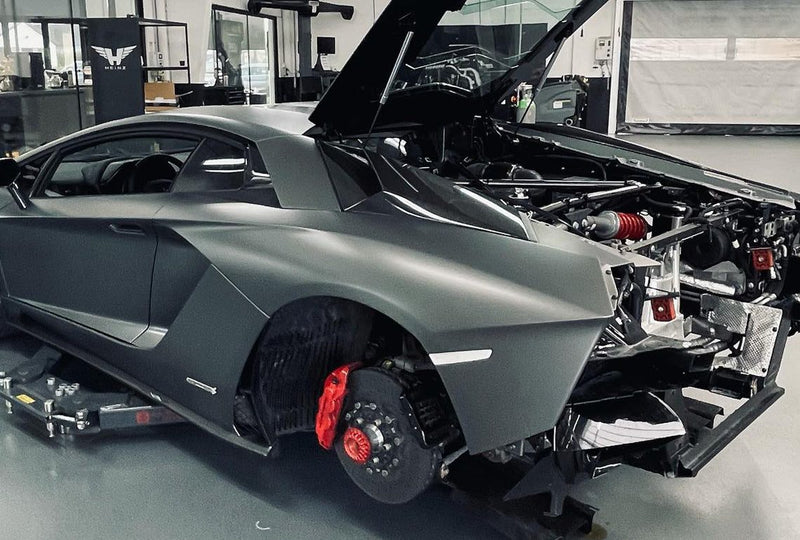 Stage 3
For even greater performance enhancements, stage 3 upgrades offer the same benefits as stage 2, but with the added boost of upgraded fuel system and turbocharger components.
> Price on request, contact us
MORE ABOUT THE HEINZ ACTIVE SOUND SYSTEM
Scan or click for WhatsApp
HEINZ LATEM
HEINZ HASSELT
Simply fill out the form with details on your unique needs, and our incredible sales staff will contact you with further details & pricing.
You can also DM us here if that's more convenient for you since we are highly active on social media.
Email: info@heinz-performance.com
Phone: +32 (0) 53 77 71 72
Email: info@heinz-hasselt.be
Phone Heinz Hasselt: +32 (0) 479 11 00 03

BMW
I recently had my BMW upgraded with Heinz Performance and I couldn't be happier with the results. The team was professional and efficient, and the increased power and torque are noticeable every time I hit the road. I highly recommend their services.

Porsche
I've been wanting to upgrade my Porsche for a while now and I'm so glad I went with Heinz Performance. The team was professional and the service was top-notch. The increased power and torque are impressive and I can't wait to hit the track.

Mercedes
I was hesitant to modify my Mercedes, but the team at Heinz put my fears to rest. They took the time to explain the process and answered all of my questions. The end result was amazing - more power, better acceleration, and a smooth ride. I'm a very satisfied customer.

Audi
I've been a loyal customer of Heinz Performance for years and they never disappoint. They recently tuned my Audi Q8 and the difference in performance is night and day. Highly recommend their services to any car enthusiast.

Volkswagen
I recently upgraded with Heinz and the results were beyond my expectations. The team was knowledgeable and the process was seamless. The car runs like a dream and the increased power is noticeable every time I drive. I highly recommend their services to anyone looking to improve their car.