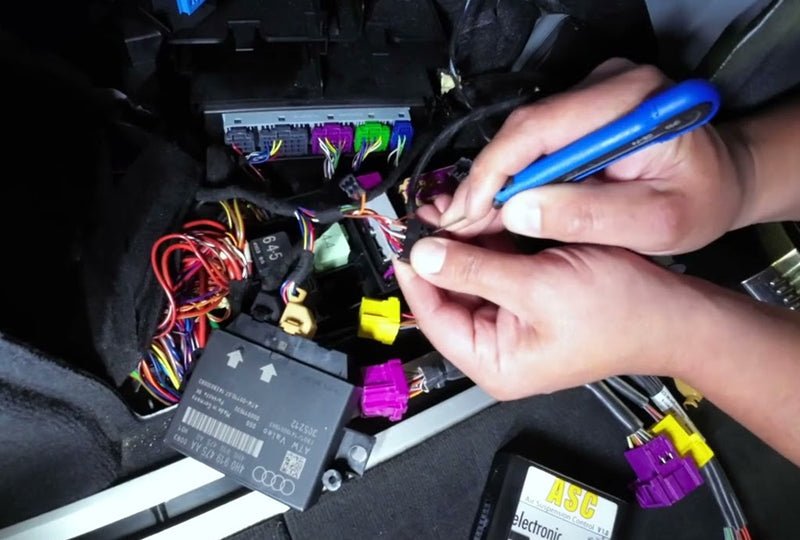 Suspension modules
Customize the ride height with air suspension using our Active Suspension Control (ASC). Simply plug it in with our Plug&Play system and use our app or built-in controls to adjust the ride height. Our ASC preserves the original state of your car a& does not require any external buttons.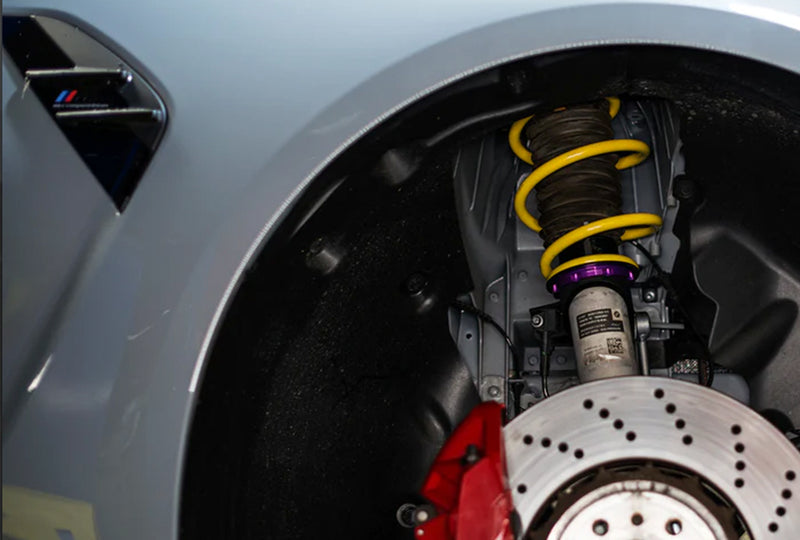 Spring kits - A wide range of lowering springs
Our selection of lowering springs from top brands like Eibach, H&R, and KW can help. These springs offer a fixed drop of between 25 and 40mm, depending on the make and model of your car. By lowering the ride height, these springs can give your car a more aggressive stance and improve its handling and performance.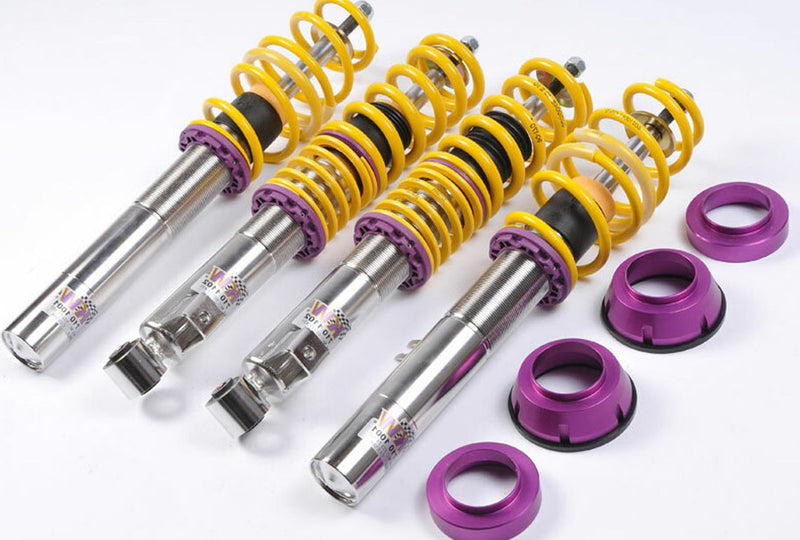 Coilover suspensionwith/without active damping
If you're looking for maximum lowering and the best possible handling, our selection of coilover suspensions may be the ideal solution for you. These high-performance suspension systems allow for precise adjustment of the ride height and damping, allowing you to fine-tune your car's suspension to your specific needs and driving style.
We offer our customers access to the latest and greatest products from this industry-leading brand. Visit us or contact us today to learn more about our selection of products and give your ride the upgrade it deserves.
Scan or click for WhatsApp
HEINZ LATEM
HEINZ HASSELT
Simply fill out the form with details on your unique needs, and our incredible sales staff will contact you with further details & pricing.
You can also DM us here if that's more convenient for you since we are highly active on social media.
Email: info@heinz-performance.com
Phone: +32 (0) 53 77 71 72
Email: info@heinz-hasselt.be
Phone Heinz Hasselt: +32 (0) 479 11 00 03