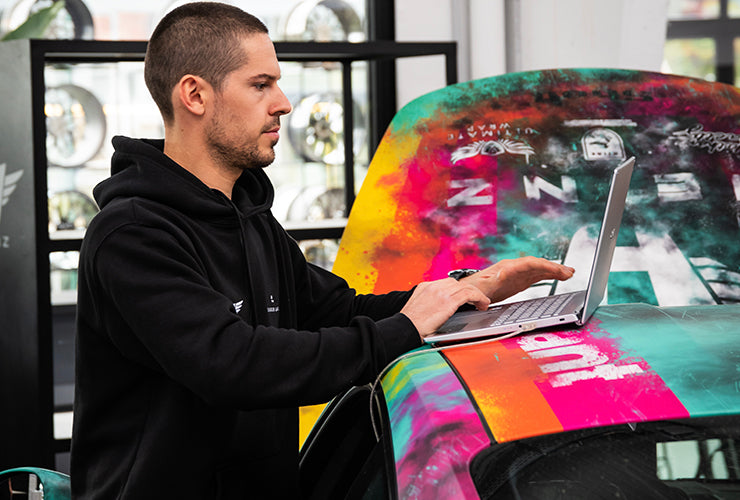 Heinz Engine tuning
Stage 1 Engine Tuning for the Porsche GT3 RS - More Than Just a Numbers Game. With a mere 25 horsepower and 30 Nm increase, the Stage 1 Engine Tuning for the Porsche GT3 RS may not seem like a significant improvement on paper. However, this upgrade delivers a much more smooth and refined driving experience. The power delivery is silky smooth, providing a noticeable difference in the overall driving experience.
Read all about our performance services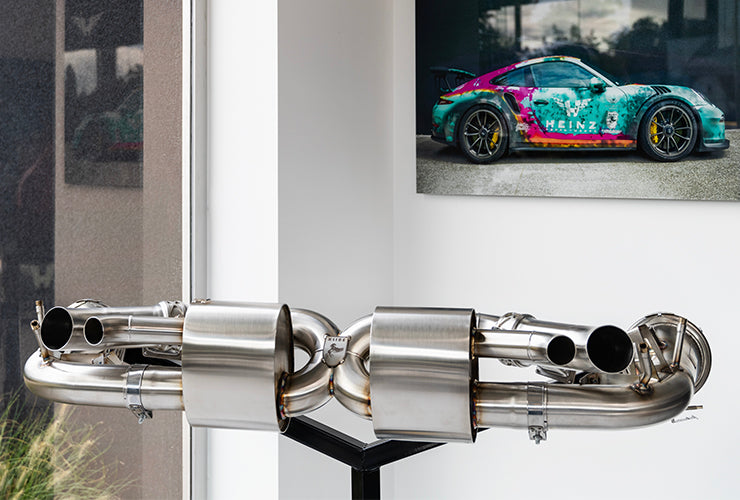 Kline Innovation Exhaust
Unleash the Symphony: Say goodbye to bland and boring exhaust notes, and hello to the symphonic roar of the Kline Innovation Exhaust. This upgrade will turn heads and make a statement wherever you go. The deeper, more aggressive tone is sure to turn heads and make a lasting impression. The improved exhaust flow enhances the overall driving experience and add an extra layer of excitement to your rides.
Read all about our exhaust services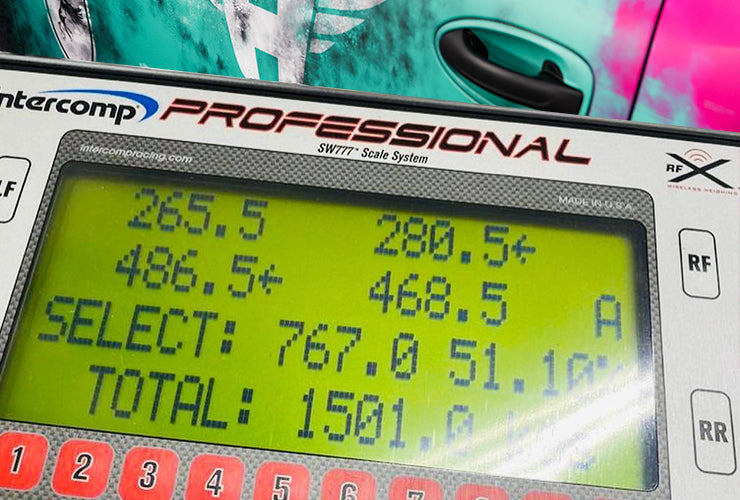 Suspension tuning
The Porsche GT3 RS is a machine designed for the track, but are you getting the most out of it? Our Suspension Tuning Service will unlock its full potential & elevate your driving experience. We'll calibrate the suspension to match your driving style and the demands of the track, resulting in improved handling, traction, and overall performance. Say goodbye to understeer and hello to agile, responsive, and stable handling at high speeds.
Read all about our suspension services
Transform Your GT3 RS - Connect with Us Now
Store Information
Simply fill out the form with details on your unique needs, and our incredible sales staff will contact you with further details & pricing.
You can also DM us here if that's more convenient for you since we are highly active on social media.
Email: info@heinz-performance.com
Phone: +32 (0) 53 77 71 72